Hickory, NC Photographer
I may be guilty of oversharing on this session ya'll but seriously, they are so precious! I have known this family for years and have had the opportunity to photograph them a few times and their sessions never disappoint. Look at that red hair, on Mama and her little boy. Both beautiful! Dad is pretty cool too and always puts things at ease. They are just good people that are easy to be around. I am in love with how all of their images turned out. We had great weather, especially for a late Fall session. I think this was my last family session of the season and I was glad to close it spending some time with you all.
We met up downtown Newton and used the area around the square for our photos. Of course I went into the session with some ideas on spots we would hit. However, as we walked around some others were a beautiful surprise. That cool wall with the flower was one of them. I love it when everything comes together perfectly. This little boy did great too, such a ham. He is definitely a charmer. I know he recently turned 4 since our session so a special happy birthday to him. It seems like it has not been that long since I photographed him as a newborn, then just after they moved into a new home and now. Life is a beautiful thing and it goes by quickly. Enjoy all of your moments! I know you do and I loved seeing you and catching up a bit. Thanks so much for allowing me to photograph you again!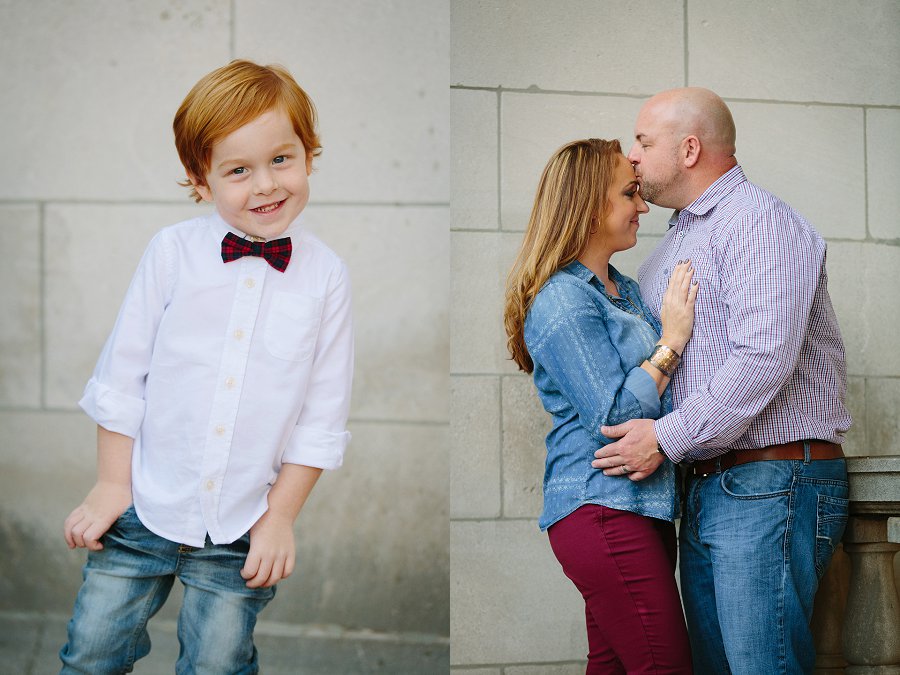 Hickory, NC Photogapher