Blowing Rock, NC Bridal Portraits
I have been chomping at the bit to share these since the day I photographed them! I will get caught up on blogging slowly but surely. There is so much pretty to share from the Fall season so what better place to start than here.
We shot Abby's bridal portraits in Blowing Rock, NC at Moses Cone Manor and then also hit some overlooks for the last shots with the sunset. Those are some of my favorites. We could not have asked for better weather, light and gorgeous backdrops of that mountain sunset everyone loves. There were crowds gathered to see it and they graciously let us use the spots to grab these images. We also included her sweet dog Finley in some of the photos. He was decked out too. Even got some doggy smiles from him.
Isn't Abby's dress gorgeous. I always love lace overlay and some pretty sparkles. Plus, those beautiful blue eyes of hers and that smile. She's a very photogenic young lady that's for sure. It has been pleasure to work with her and William since I first met them at their engagement session. They radiate all things LOVE!
Abby is the sweetest bride. Beautiful inside and out and she rocked her bridal portraits. I am so proud of these images and I can't wait to share her wedding day with you all as well. She and Will were married at The Crestwood Inn Resort and Spa in October.
Not only is Abby gorgeous she has an amazing voice. We were so lucky to be treated to singing by her A cappella group at the couple's reception. She and Will's reception was so much fun too. The dance floor was packed and there were even wedding crashers! More on all of that later. For now look at this gorgeous bride.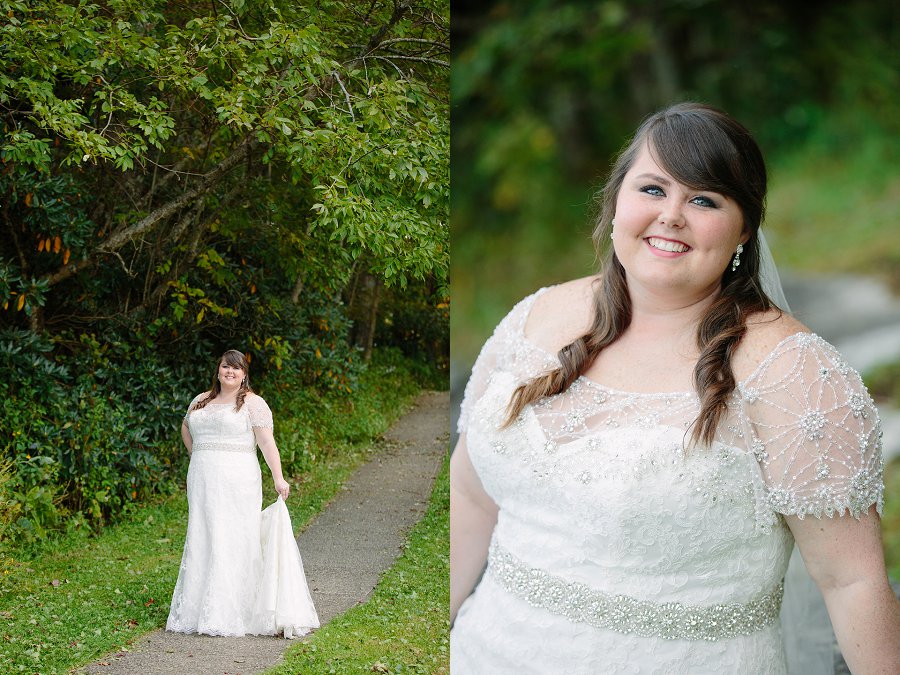 Blowing Rock, NC Bridal Portraits